The home automation module for the Tellstick Net is now updated.
The main difference is that some executing cmdlets dont generate output if you dont use "-Verbose" and that authentication is set up by the "Connect-TelldusLive"-cmdlet (Which uses a PSCredential). That means that the Username and Password parameters are removed from all other cmdlets. This makes the usage a lot simpler and also a lot quicker.
A screenshot to get you an idea on how to use it: (Device names are in Swedish, sorry…)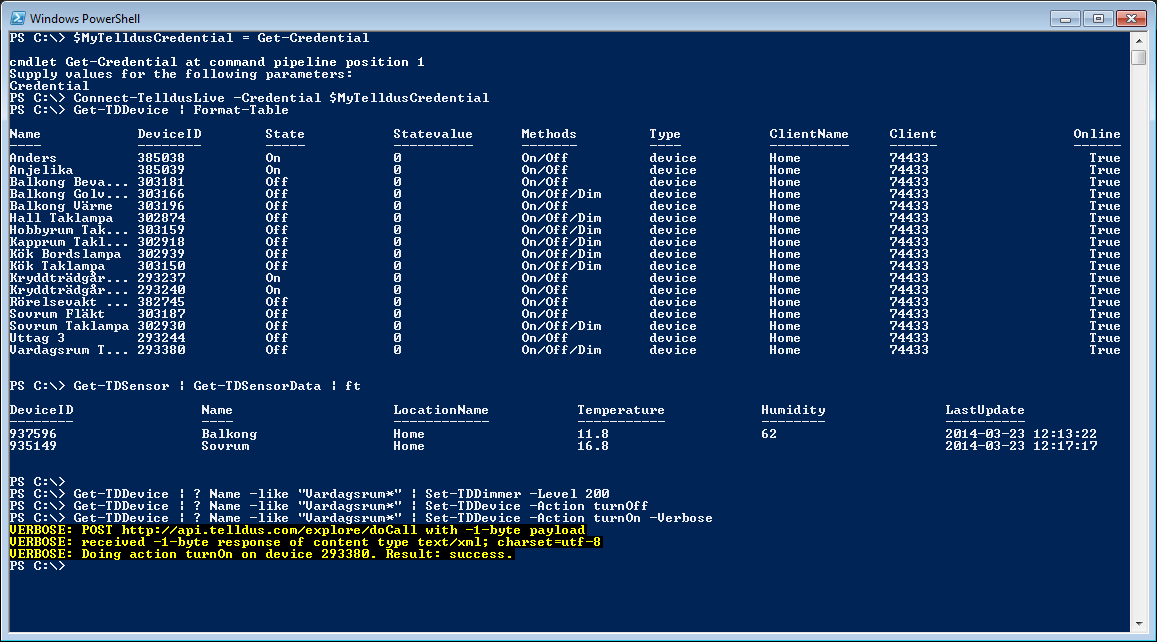 This module is now published at the PowerShell Gallery. You can get the latest version at this link.